First Annual St.Patrick's Day Pool Party
May 20, 2018
Category: Property News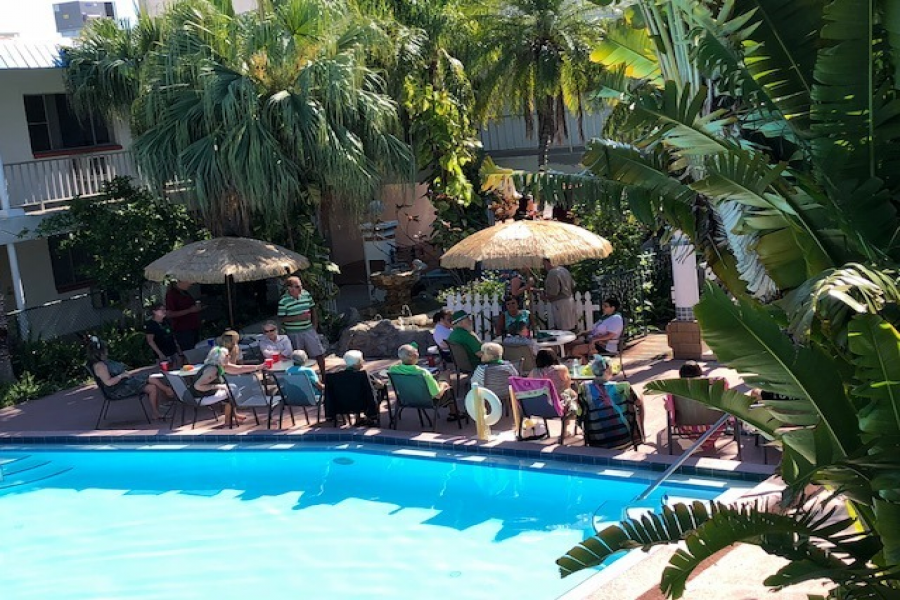 What a day! We absolutely have the best guests on the beach.
A big thank you to Gulf Drive for their performance around the pool. The variety of music brought just the right festive atmosphere to the event.
We were fortunate to have a day full of sunshine, a delicious spread of traditional corned beef and cabbage, and mixing and mingling of staff and guests that kept the smiles and laughter going all day. There is no doubt the second annual is already on our minds.