Frequently Asked Questions
March 13, 2021
Category: Property News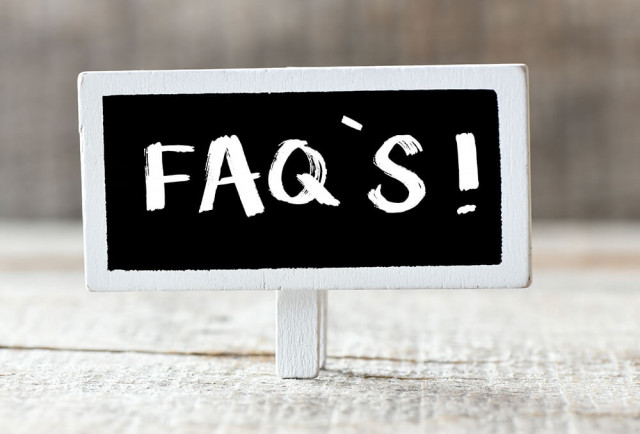 We hope this answers most of your questions. Never hesitate to call if there is something else you are curious about or need to know (727) 392-2241.
LOCATION
Q: Are you located on the beach?
A: No. We are located across the street from the beach.
There is a lighted crosswalk directly in front of our parking lot, which leads to the public beach access (approximately 500 feet).
Q: How close are you to downtown St. Pete? Clearwater?
A: We are located in North Redington Beach. We are centered between Clearwater and
St. Pete Beach. We are approximately 11.5 miles from the downtowns of each.
Q: How far are the nearest airports?
Airports
14.7 miles to St. Pete/Clearwater International Airport
27 miles to Tampa International Airport
IMPORTANT SITE FEATURES

Q: Do you have an elevator?
A: No. The Island House is a two-story hotel that forms a courtyard around the pool.
We DO NOT have an elevator. If a ground floor is necessary, please request this at the time of booking.
Q: Can I book a ground-floor room with a balcony?
A: All balcony rooms are located on the second floor and overlook Gulf Blvd.
Q: What is the difference between a Deluxe Room with Kitchenette and a Studio Room??
A: Studio rooms and Studios with balcony are the only rooms which have a full-size refrigerator. All other rooms with kitchenettes have combination refrigerator/freezer units that fit underneath the countertop.
Q: Do I need to bring plates, pots and pans, and kitchenware?
A: Kitchenware is included in all rooms with kitchenettes.
Q: Do the rooms have bathtubs?
A: All rooms have tub/shower combinations. (Exceptions = 2 ground floor rooms which have a walk-in shower- both have 1 King bed. 1 has a kitchenette)
Q: Do any rooms have separate bedrooms?
A: No. All rooms are open concept.
Q: Are the grill's propane or charcoal?
Grills are available for use (propane & charcoal) - Grills require first come, first served sign-ups in the main office.
Q: How late can we use the grill area?
A: Grilling is allowed until 9:30 PM
You are always welcome to enjoy the fresh air and sit outside on the deck or in the breezeway.
We ask that you do so quietly after 10:00 PM.
We are sorry, but we can't allow music after 10:00 PM.

POOL
Q: Is the pool heated?
A: Yes. Our pool is seasonally heated

Q: What are the pool hours?
A: Pool hours are 9:30 AM - 9:30 PM
Q: Can we eat at the table under the gazebo by the pool?
A: Food and Glass are not allowed inside the pool gates. This table is great for games and conversation.

Q: Do you supply pool towels?
A: Please bring a pool/beach towel. We have some which can be signed out, but we often run out, so bringing your own is the safest way to go.
AREA QUESTIONS
Q: Is there a convenience store within walking distance?
A: Yes. There is a circle K about 2 blocks north.
Q: Is there a grocery store nearby?
A: Yes. There is a Winn Dixie approximately 1.5 miles south, just off Gulf Blvd.
There is a Publix just over the Tom Stuart Causeway.
Q: Are there restaurants within walking distance?
A: Yes. Please see the Fan Favorites Blog page.
Q: Is there lively nightlife?
A: It depends on your definition. Overall, North Redington Beach and the surrounding area are much quieter than Clearwater, St. Pete, and Treasure Island.
We have a few restaurant/bar options within walking distance and a few just a short drive away. Some locations have live music on the weekends, karaoke, or serve as sports bars. The area does not have a "club" scene.