July 2019 Happenings
June 17, 2019
Category:
Property News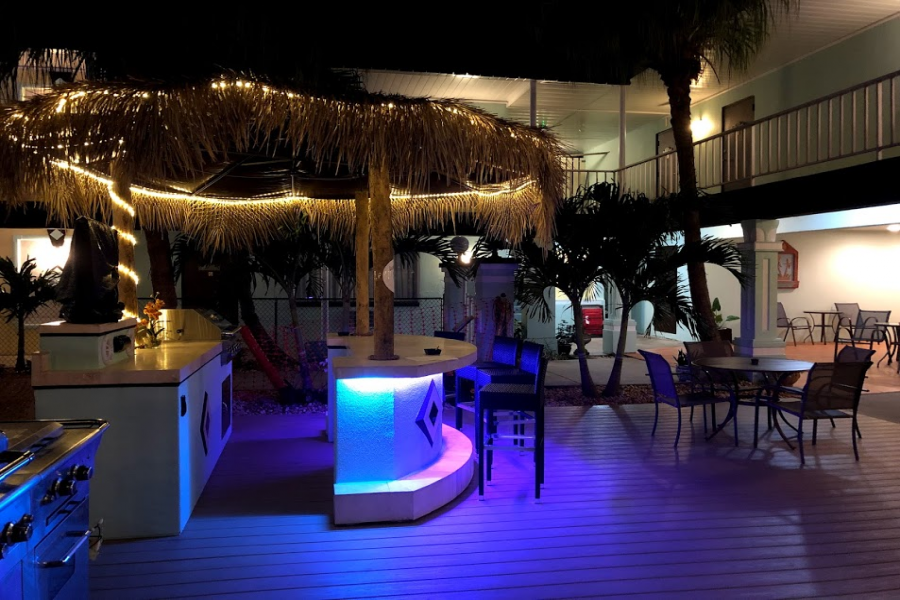 Hi everyone in website land. It's been a while since we added an update. Be sure to tune into the Facebook page once in a while for the quick posts.

Let's see...what is new?

If you were here while the outdoor construction was going on (March & April mostly) the deck has finally been completed. The orange construction fencing is finally gone (Yippee!) and the Tiki bar grill and grill gazebo have been installed. These are fantastic for those quick spurts of rain which pass through during the summer months.
We added back a sand shower - in what we hope is a more convenient location. Great for hosing off after the beach, even when you aren't headed to the pool afterwards.
We also added a shade pavilion at the back of the pool. For now we have a table and chairs which is perfect for borrowing one of the games from the office or just relaxing in the shade. Sorry, it is within the fenced area, so no food or glass allowed.
That is why we added some more tables near the grills.