Unofficial start of summer updates
May 27, 2019
Category: Property News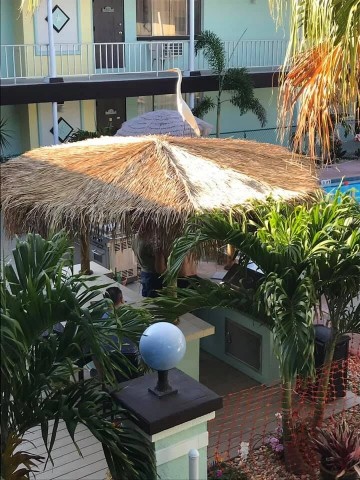 We can't believe how quickly the time passes. It feels as though we were just in the heart of the winter/spring season and summer is already here.
We are looking forward to seeing familiar faces that we haven't seen since this time last year and meeting new ones too.
Here is a photo of one of our new friends.
What are we working on now?
In these early weeks of summer we have started on another room - so we can add another remodeled King room to the list.
We will be adding an outdoor foot/sand shower to replace the one we removed.
We will be re-fencing the pool area so that the front and back decks can both be enjoyed.
There are a few other projects in the works. We will provide more details as we nail down a time frame.
Overall, there shouldn't be much disturbance. It's hot, hot, hot already...so we will make sure the pool is ready to be enjoyed.